League Management
---
Set up and manage your club's internal leagues as well as external leagues that incorporate teams from multiple clubs.
Team Registration
Available for youth and adult leagues, this module enables team captains or individuals to register and pay for a league season - accommodating both fully rostered teams and also those team situations where individual players get added later.
Team Rostering
Sprocket's rostering tool comes in handy when placing available players on teams that need them.
League Scheduling
Managers can set up league schedules in various ways - automatically, manually, or from external schedules via a schedule import or API. Our scheduling module also identifies any potential conflicts in the usage of courts, fields and rinks so that those can be remedied well in advance.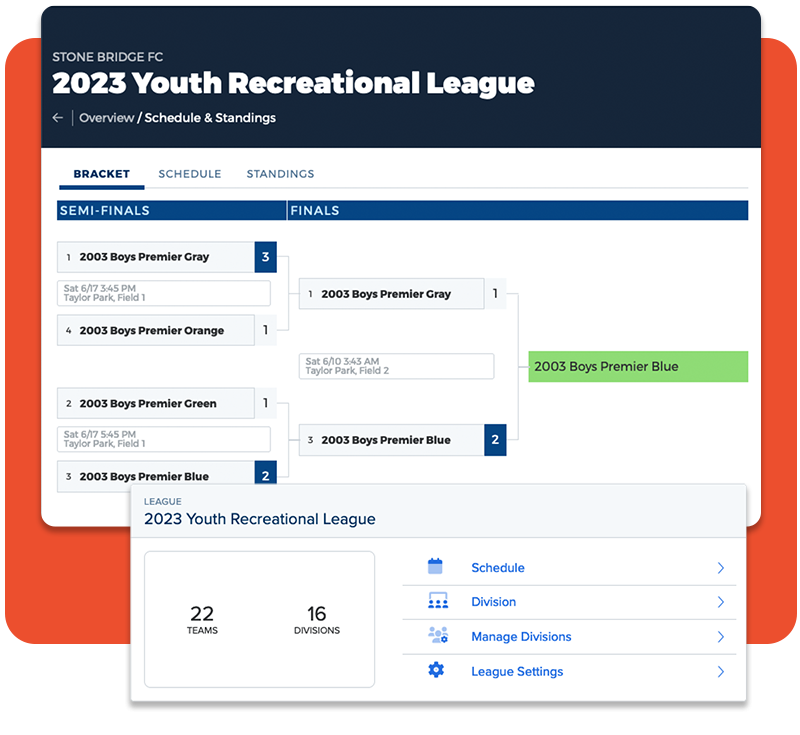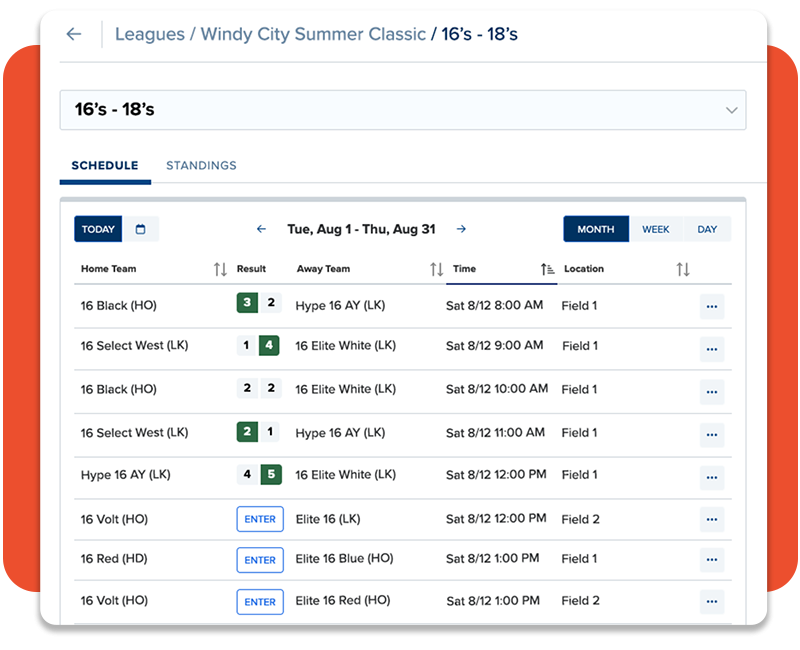 League Scores & Standings
Game scores and league standings can be posted for viewing publicly or privately.
Playoffs/Brackets
Standings are used to calculate group/bracket winners and to identify those teams with records to move to the next stage of the playoffs.
Communications
Sprocket's communications tool allows managers to communicate easily and efficiently with all stakeholders in the league.