Websites & Marketing
---
To stand out in a competitive youth sports marketplace, you need a clean, modern website, an easy-to-use mobile app, and a fresh, updated presence on social media. No need to pay for additional software, vendors or contractors. Sprocket offers everything you, your coaches and your families need including:
Websites
Choose from a menu of modern designs and configurable options for a public website that is tailored to your club's needs. Build new web pages in a matter of minutes!
Content Management System
Parents and coaches today demand easy access to information when and where they need it, on all devices, including phones and desktop computers. Deliver the right information to the right people quickly and securely - whether it's an event date change, staffing update, invitation to a college recruiting webinar or access to proprietary coaching materials. With Sprocket, you have the tools to organize and feature content for maximum impact.
Email Marketing
Reach your customers and engage new players with a built-in email marketing module that makes it easy to target specific audiences – including teams, players, prospects, parents, coaches, alumni and community partners.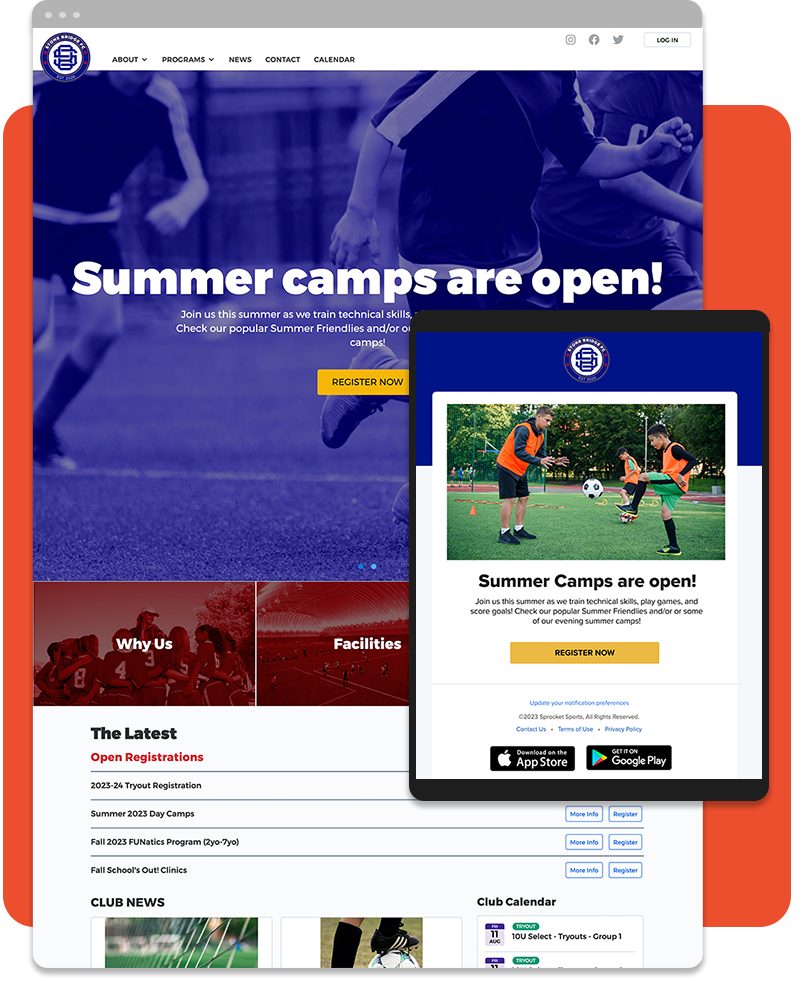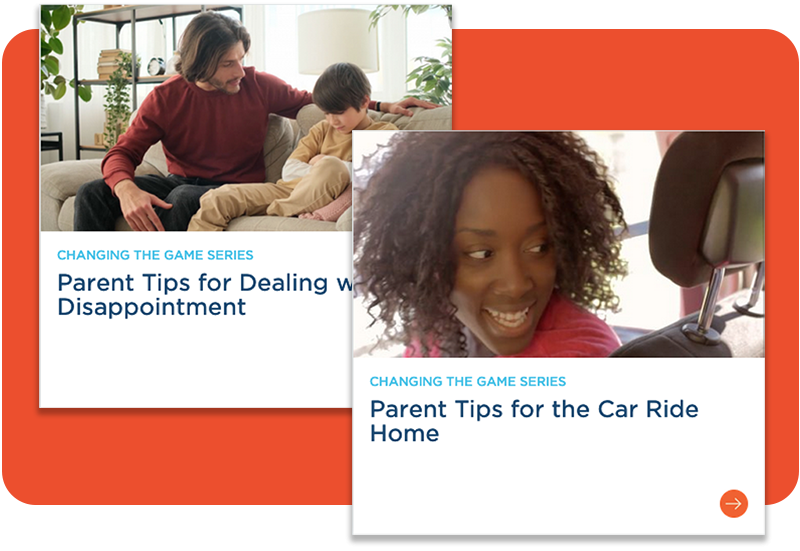 Player Prospects
Your club always needs new players, right? While player retention is critical, you can't field competitive teams without active player recruitment. The Prospects module helps you track the engagement of players with your club and better understand your pipeline.
Donations & Sponsorship
Boost your club's fundraising efforts in multiple ways, from offering customers the ability to donate dollars during registrations to showcasing club sponsors on multiple channels including your website and mobile app.
Parent Education Videos
Help parents understand the journey of a young athlete and how best to support them by sharing best practices, tips and tricks from thought leaders in the industry.
Dashboards
Access the most critical data needed to run your club in just a few clicks. From player retention and conversion rates to markets served and historical trends, track the metrics that really matter for your club. Book a demo to see this live!
BUYER BEWARE
Did you know that many supposed "all-in-one platforms" do not offer a native Website and Content Management System (CMS) to enable the "one-stop setup" and delivery of information on both the website and mobile app? Instead, they supposedly "integrate" with third-party CMS platforms such as Duda, Wix, or WordPress to offer a club website. While many of these websites may look nice, they are part of a separate system that requires maintenance and redundant data entry for simple updates.
Quick test: how many steps does it take to add a Camp for your club? If you need to change a date, how many different systems and apps require that update? Book a demo with Sprocket to understand how this "third-party" approach costs your club time and money.
Marketing Services
Build your brand and grow your club with professional add-on marketing services to fit your budget.
Ads
Every club needs to recruit new players and retain the ones they have. Our creative team can help you build your brand and generate leads for tryouts and teams. Designed for social media platforms, email and old-fashioned print as well.
Search Engine Optimization (SEO)
All Sprocket websites are built on a solid infrastructure to compete in organic search. We also offer an advanced Google Analytics + SEO Audit to help you increase your exposure.
Videos
To capture your club in action and make you stand out from the crowd, we offer video services to showcase your club's coaches, teams, players and competitive advantages. View examples.
Social Media
Sprocket collaborates closely with your club to develop and deliver on a social media strategy to meet your goals. Leveraging the Sprocket App, we help your club compile photos and videos from multiple teams and feature them for maximum impact. We can handle the execution of posts as well as the monitoring and response to all engagement.
Branding & Logos
Revamp your club's identity with our design services. Struggling with branding or crafting a fresh logo? We're here to lend a hand and bring your vision to life!
Copywriting
Customized content written specifically for your website, email marketing campaigns and any other important communications.