Tryouts & Team Management
---
The Sprocket platform offers club leaders and administrators with a suite of incomparable tools to streamline the entire tryouts process and enable team rostering and management.
Tryouts & Team Rostering
We know how busy and stressful Tryouts and Rostering can be. Sprocket streamlines this process for directors, administrators, coaches and parents, and prevents common mishaps (e.g., sending the wrong invitation to the wrong player) with automated solutions.
Communications/Messaging
Whether it's a last-minute change to the practice schedule, tips for finding the right game field or details for a team dinner at a tournament, Sprocket's communications tools allows managers, coaches, parents, and players to stay on the same page, whether that's via the App, desktop, or email.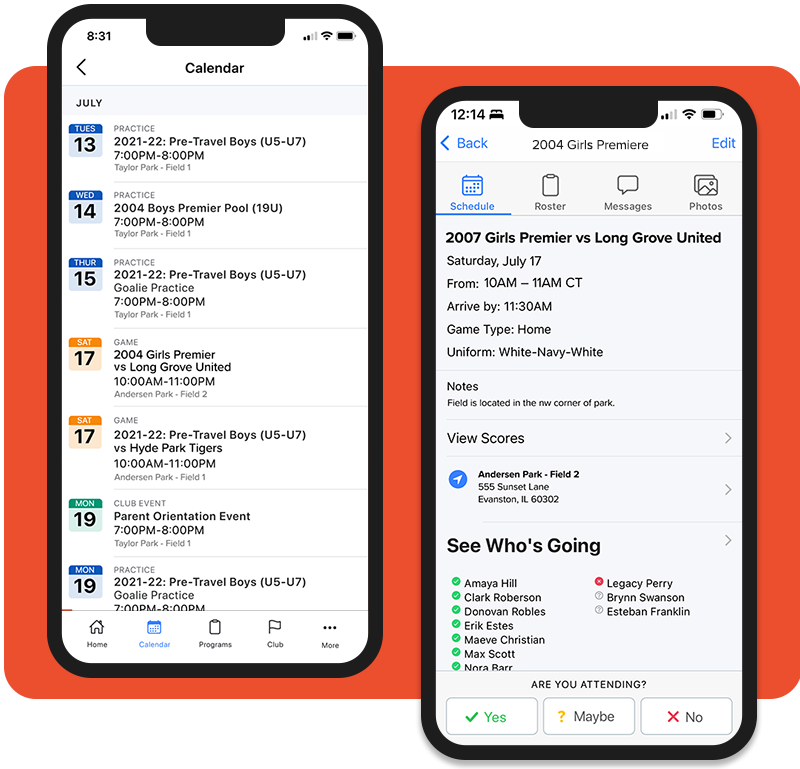 Schedules
Make sure all your players are available for the big tournaments over holiday weekends by posting details in advance and updating them on the club and team schedules.
Team Budgeting & Expense Management
Coming soon! - Sprocket is rolling out a new module to help clubs budget for various team expenses, provide team credit/debit cards where applicable, and enable easy tracking of team-based expenses.
Team Dashboards for Player Rosters & Retention
Every year, players come and go (100% Retention is rare!). The Sprocket Dashboard lets club leaders and coaches see the makeup of team rosters year-over-year and understand how various teams are faring on player retention.