Scheduling
---
Scheduling and Calendars on Sprocket incorporate multiple different groups and event types — such as clubs, teams, leagues, and facilities — seamlessly together in one database, so if you make a time or location change on one schedule, all of the other affected schedules and calendars will be automatically updated and alerted.
Club Calendar
Sprocket's Club Calendar lets clubs provide parents with a "birds-eye" view on major events in the year ahead so families can sync with school and vacation schedules to make sure they don't miss a big tournament or the beginning of a new season.
Team Schedules
Parents, players and coaches use Sprocket's team schedules regularly to stay on top of practices, games and tournaments, and can access it via the Mobile App, desktop or on their own calendar via the iCal or Google feed. Our team schedules boast all the features you'd expect to see, ranging from RSVP's to easy setup for recurring events plus a whole lot more.
Facility Schedules
Courts, fields and rinks are getting more expensive all the time, so you need a tool to manage these scarce resources with maximum efficiency. Sprocket's facility scheduling tool enables club leaders and administrators to build and manage schedules for various courts, fields, and rinks – including the ability to identify potential conflicts so they can be resolved well in advance.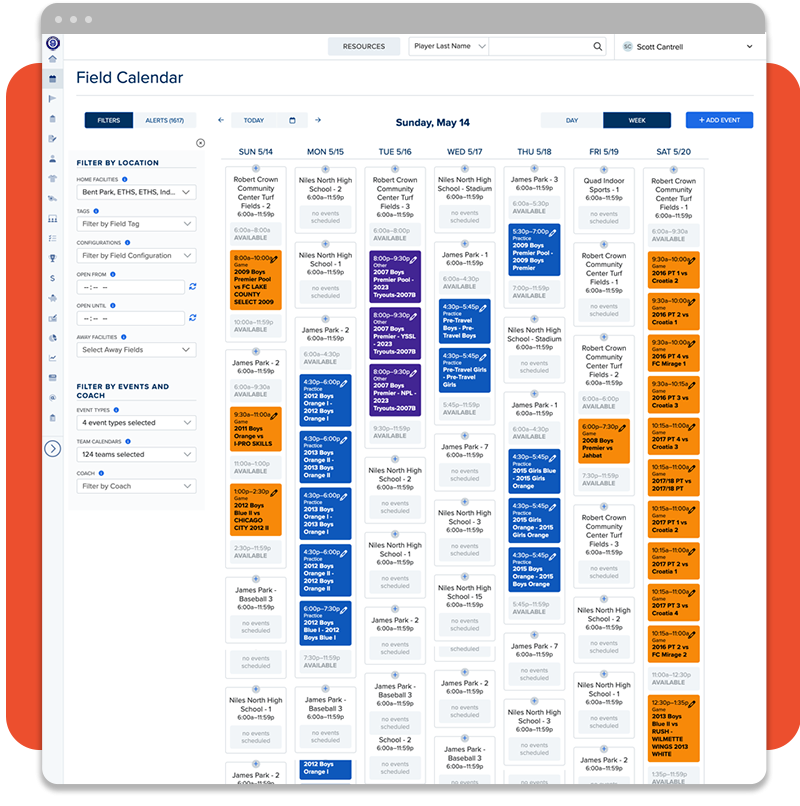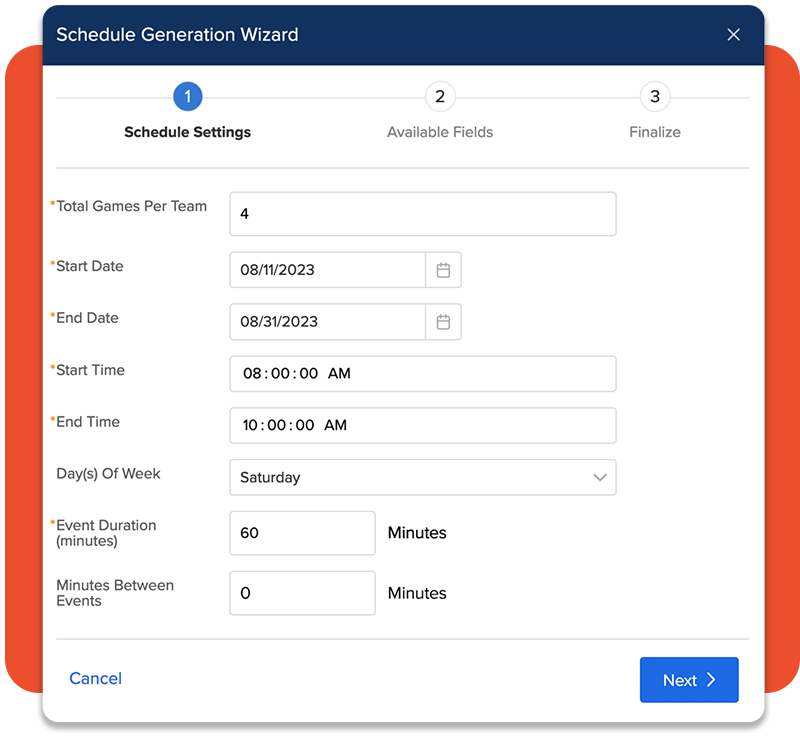 League Schedules
For clubs running their own leagues, Sprocket offers a comprehensive League Management module, including League Schedules. League managers are able to set up schedules in various ways: automatically, manually, or from external schedules via a schedule import or API.
Appointment/Session Schedules
Schedule appointments of all kinds, ranging from coach-parent meetings to paid private training sessions. If you're using an external tool for this today, it's worth a look to see how the Sprocket platform can handle this more efficiently.