Registration & Payments
---
A smooth and seamless "one-stop shopping" registration and payment process is a hallmark of the Sprocket platform. Your families will rave about our easy-to-use system and you'll see increased add-on sales, donations and revenues!
Registration
Quick and painless to set up, our configurable and intelligent registration tool gives families a streamlined, modern, intuitive user experience on the web and on our mobile app. It works as seamlessly for camps, clinics, and tournaments as it does for core programs, making it easy to cross-sell supplemental programs.
Payments
Credit card, debit cards and ACH payments are all quick and secure with Sprocket. Many clubs and their customers have saved substantial dollars with our low-cost payment options.
Payment Plans
Sprocket offers automated solutions for multiple types of payment plan options and customized plans as well as automated payment adjustments and automated pro-rating for late and mid-season registrants.
Financial Aid
Simplify the financial aid and scholarships process and track the dollars used versus budget with Sprocket's financial aid module. Get families the help they need without the headache.
Capacity Limits
Monitoring and enforcing capacity limits for camps, clinics and other programs can be tricky. Sprocket takes this challenge off your desk by automatically managing the process and capping registrations.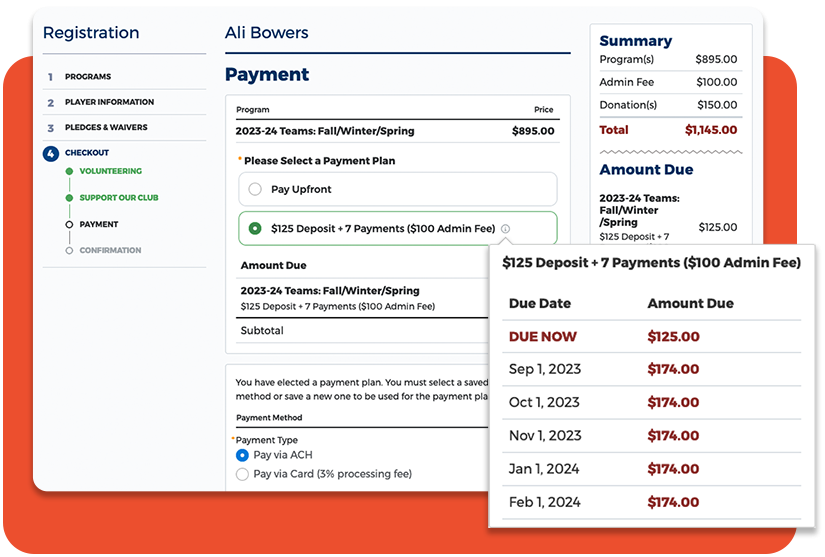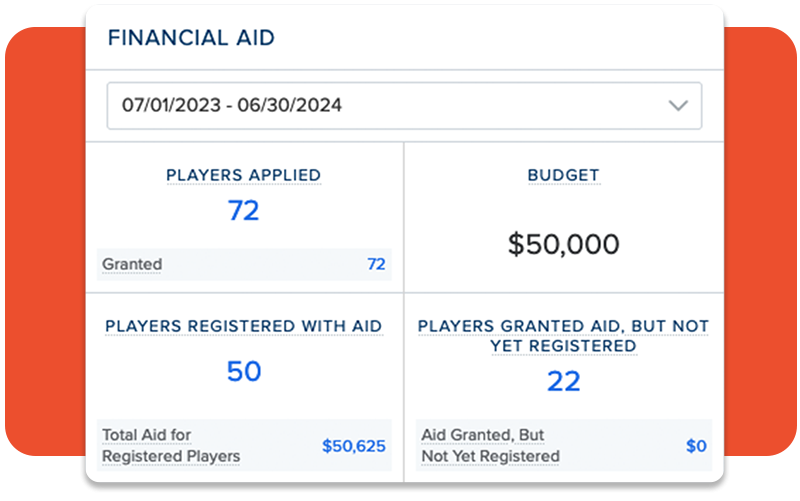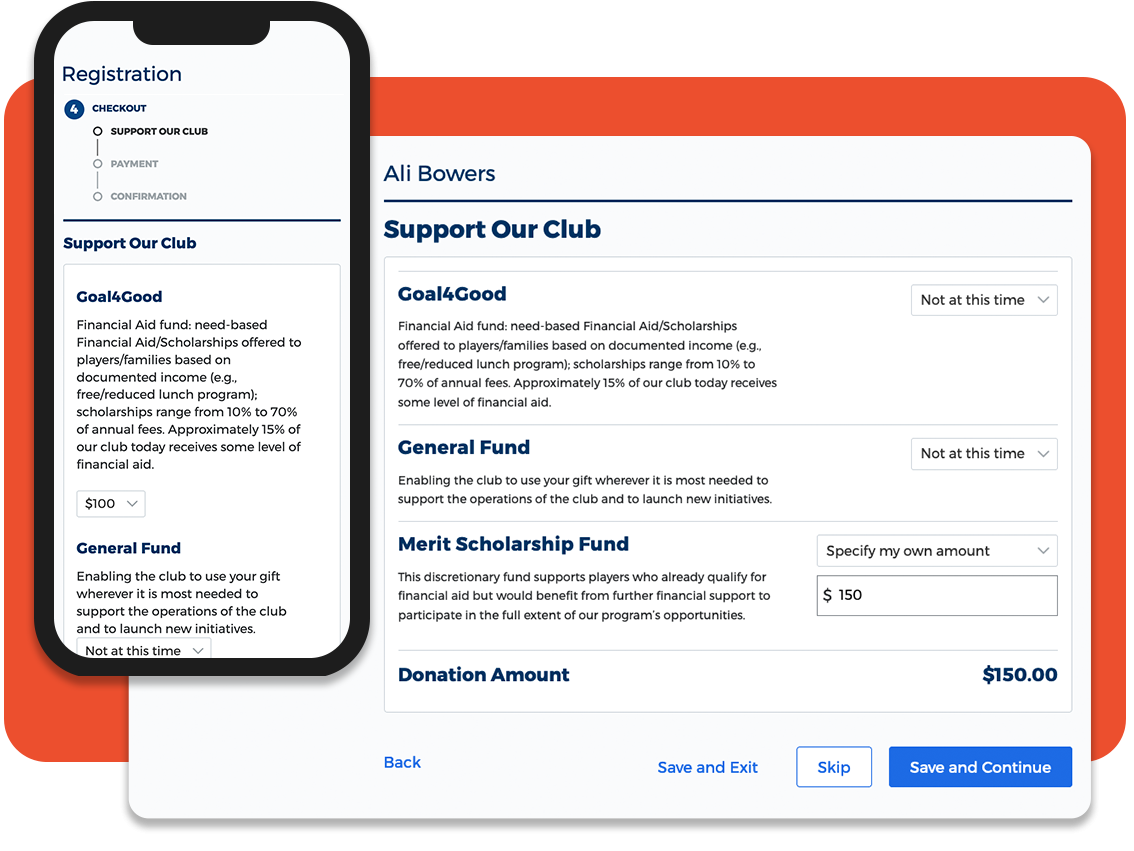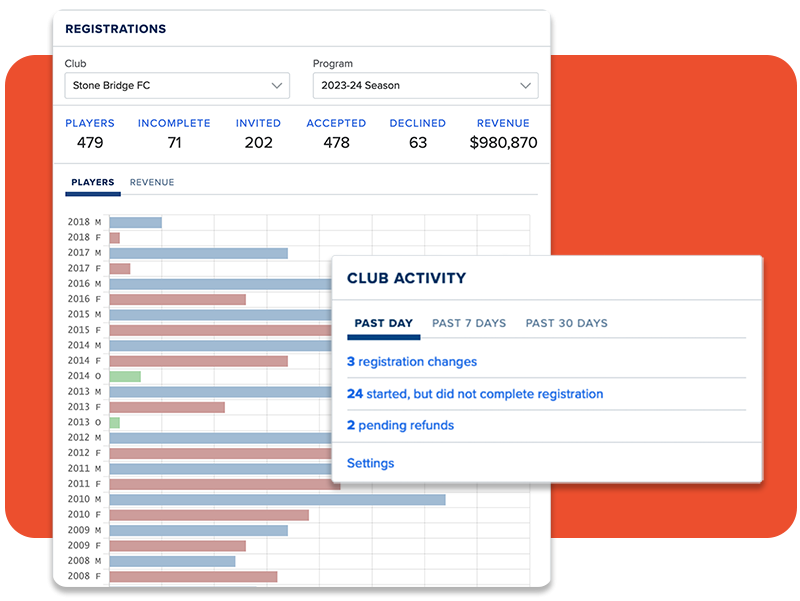 Credits/Refunds
Stop pulling your hair out over credits, refunds and other frustrating financial transactions. Our system handles pro-rating, cancelling, and modifying registrations with ease. Cancelling a Camp? No problem; Sprocket enables the rapid batch processing of credits/refunds in a snap!
Donations
The Sprocket system offers you the ability to ask customers for donations at the point of sale, helping raise additional dollars to support operations and fund financial aid. Many of our clients have seen substantial increases in their fundraising results from this obvious, but uncommon solution in youth sports.
Exports for Leagues & Tournaments
Generate a Team Roster with all of the necessary detail in seconds and export this data to external systems such as other League or Tournament platforms. The process is quick and easy and means there's no need to be stuck using your League's platform for a transaction you only do once a year!
Dashboards
Get real-time access to registration data so you can track headcounts on all your programs and plan accordingly. The intelligent organization of the Registration data lets you see what's really happening at your club without spending hours manipulating data, spreadsheets and reporting tools.