Mobile App
---
Sprocket recognizes that the mobile App is the most heavily used component of our platform, so we continue to invest in making sure our App is the best one out there – in ease of use as well as functionality. We nail the basic team scheduling and management features offered by many and amp it up with an array of enhancements you won't find anywhere else. From featured content to real-time player feedback to photo sharing for social media, the Sprocket App provides its member clubs with a competitive edge.
Club Content
All content from a club's website is automatically available on the App too! No need to enter information twice, whether it's for special events, club news, highlight videos, coaches-only information or ads from sponsors.
Schedules
Parents, players and coaches can access comprehensive calendars of team schedules, league schedules, club events and even summer camps. Users receive automatic alerts when information is updated and can enter RSVPs. Parents have access to consolidated calendars for all the kids in the family and all teams.
Schedule Export to Calendar
Whether you use Apple's iCal or the Android Google Calendar, schedules are seamlessly updated from Sprocket to user phones so there's no need to constantly check the App for schedule updates.
Rosters & Player/Parent Info
The team roster is easily accessible, with the appropriate information shared with various users. For example, given SafeSport guidance, it makes sense to limit access to the phone numbers of minor players. Safety first in today's youth sports world!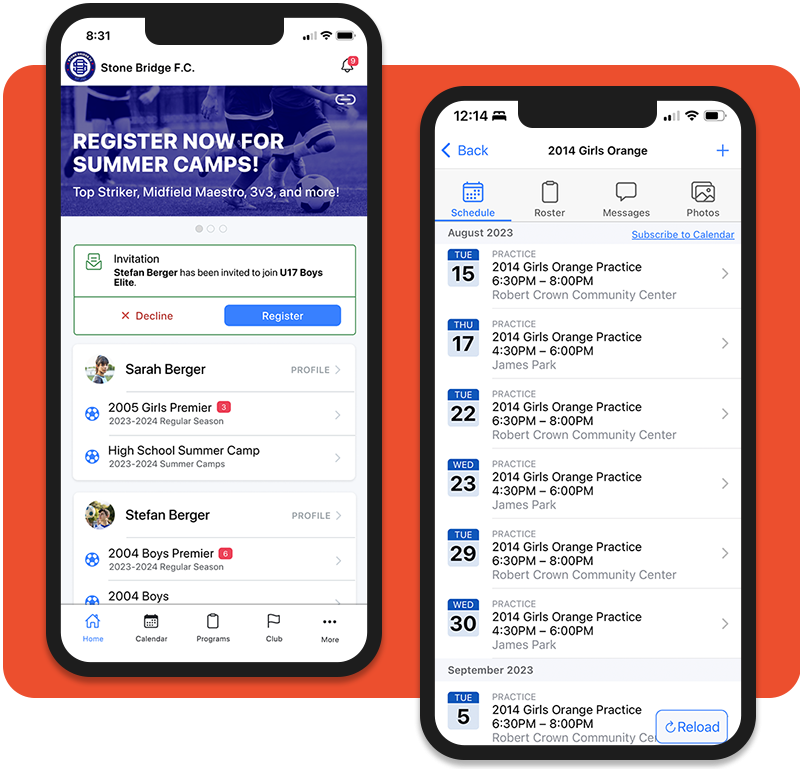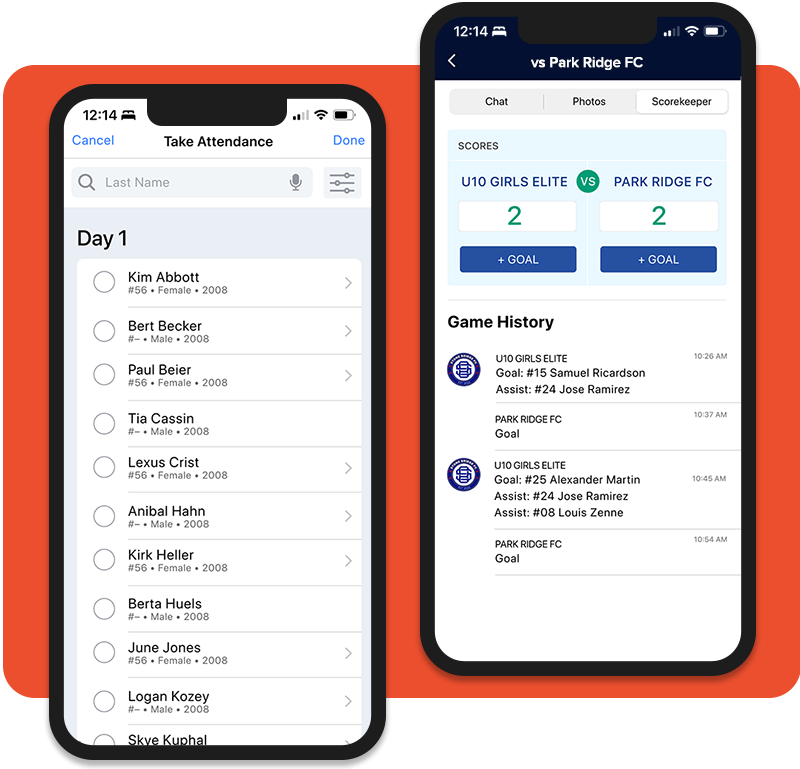 Messaging
Send messages to the full team roster, or to specific players, parents, coaches, club leaders or administrators. Messages can be sent via team chat, text or email. Permissions for certain functions can be limited by club administrators, and all communications with minors are compliant with SafeSport guidelines.
Player Feedback
Coaches can provide quick feedback via the app after a practice or game. This feedback is accessible to coaches and players later for the purpose of player evaluations.
Game Scores
Team members can update game scores in real time – definitely a valuable feature for parents who cannot make every game!
Photos
Team members and parents can share photos on and off the field and social media coordinators can easily access the photos for quick and efficient posting.
Tryouts
Coaches, staff and volunteers can use the app to check in players and track attendance at Tryouts. The app can also be used by coaches to rate players and track the most important measurables.